To ALL X-LAW official member under V.I.P. (Gamers 37) post the following:


Official X-LAW nick:

Real Name:

Age:

Sex:

Location:

Occupation:

Joined (month/year):

Other Clans:



Optional***
(you may provide your other personal informations)
by :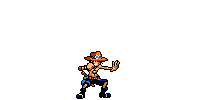 1.use this account to log in at http://www.symbianize.com/
username: xlawclan
password: xlawako
2. boom ready to download ka na just click " Click here if your browser does not automatically redirect you." then mag dodownload agad

note* wag po e change password po yan para lahat tayo mkpag download.. hindi kc mka attched ng files d2 sa forum eh kya dun na lng sa http://www.symbianize.com..
Credits to X-LAW CLAN and http://www.symbianize.com